Please donate now
to help create
Harmony Hill
The exciting 2017 expansion of
Pathways Spiritual Sanctuary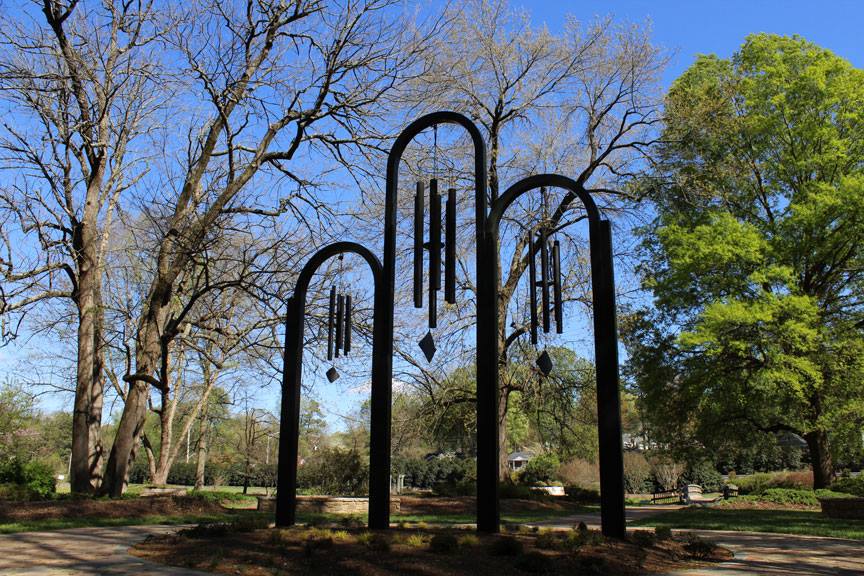 Music gives a soul to the universe, wings to the mind, flight to the imagination and life to everything.
– Plato
Pathways Spiritual Sanctuary is planning an exciting new addition called Harmony Hill. This expansion includes building a new path to a hill overlooking the current Pathways meadow. Wind chimes, similar in stature to those in this photo, will be installed on the hill to provide a wonderful musical experience.
Pathways has engaged the landscape architect who designed the 23' tall wind chime structure pictured above to create the installation at Pathways. The gigantic Stradivarius quality wind chimes are manufactured in Austin, TX.
The projected cost for the wind chimes, structure and design, pathway, benches, plaques, landscaping and fencing is $35,000.
I'd Like To Teach
The World To Sing
I'd like to build the world a home
And furnish it with love
Grow apple trees and honey bees
And snow white turtle doves
I'd like to teach the world to sing
In perfect harmony
I'd like to hold it in my arms
And keep it company
I'd like to see the world for once
All standing hand in hand
And hear them echo through the hills
For peace throughout the land.
-The Hillside Singers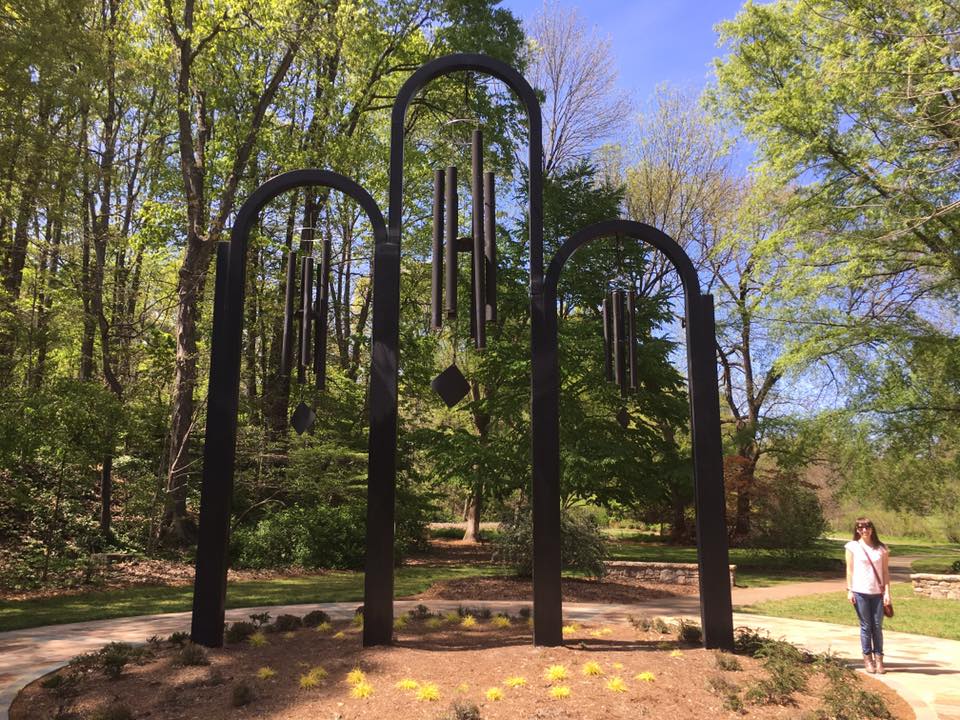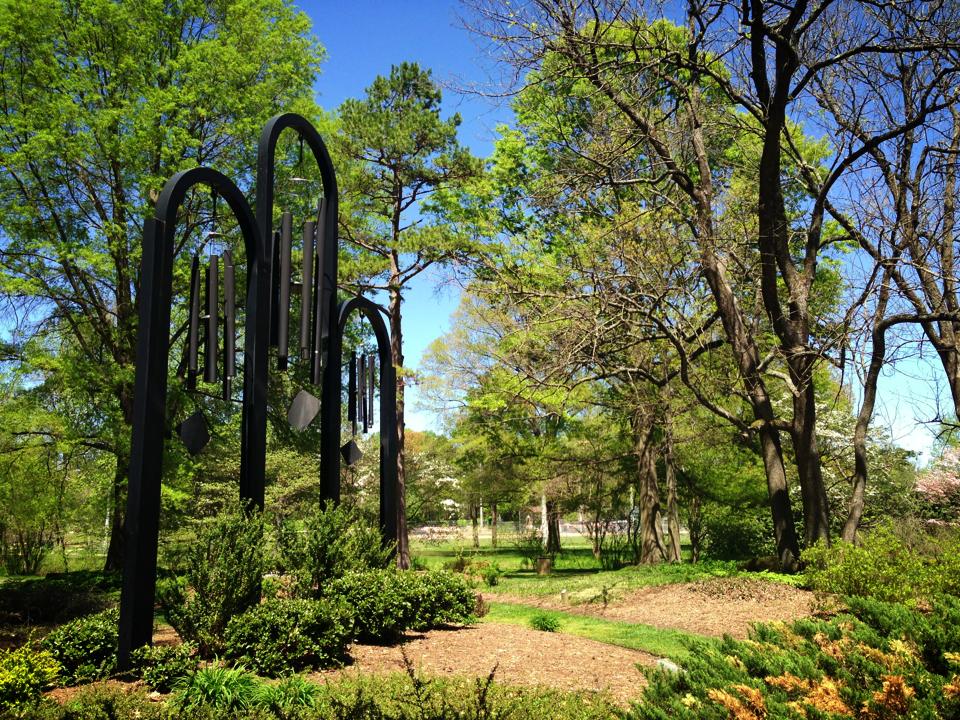 Donations will be used to fund the Harmony Hill expansion. Any excess funds donated will be used for future permanent improvement and expansion projects.
Operating costs of Pathways Spiritual Sanctuary continue to be paid by the Pathways Board of Directors ensuring Pathways remains free to the public.
Contribute by Check
Make check out to BHACF – Pathways
Mail to:
Pathways Spiritual Sanctuary
21793 Juso Ranch Road
Lead, South Dakota 57754
All donations are made to the Pathways Spiritual Sanctuary designated fund at Black Hills Area Community Foundation. Pathways Spiritual Sanctuary and Black Hills Area Community Foundation are 501 c (3) public charities.
Thank you for your generosity!