... This place already exists.
Pathways Spiritual Sanctuary is a quiet, safe, sacred place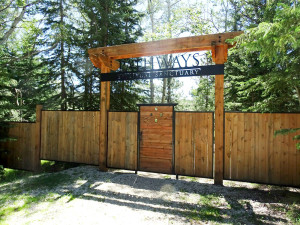 where visitors can spend time walking, sitting, contemplating, reading, writing, reflecting or healing in the natural landscape of the sacred Black Hills of South Dakota.
The theme of Pathways is "Beyond Belief" as it is a place that is beyond the diversity of beliefs, race, religion, culture, personal histories and life experiences. It is open to all who choose to visit. Within the Sanctuary, all can walk as one and honor the sacredness of all forms of life and Mother Earth.